WICHITA'S TOP CHIROPRACTIC CARE
YOU DESERVE
TO FEEL GOOD!
We will show you the right way to experience a healthier
and more enjoyable lifestyle with chiropractic care.
CHIROPRACTIC CARE AT AN AFFORDABLE RATE
WE LOOK FORWARD
TO TREATING YOU
Includes consultation, exam, + any necessary x-rays,
can't be used with medicare
PEDIATRIC CHIROPRACTIC CARE
WILBECK OFFERS
PREGNANCY CARE
We specialize in Webster Technique. Whether you are trying to conceive, currently pregnant,
or recently postpartum, our doctors are here to help you
through your journey.
GET THE TREATMENT YOU NEED
CAR ACCIDENT
RELATED INJURIES
Car accident related injuries are one of the most common
types of injuries we treat at Wilbeck Chiropractic.
At Wilbeck Chiropractic we are here to help you achieve optimal wellness so you can live the healthy life you deserve! We use a "holistic" approach to treat patients. This means we evaluate the whole person to pinpoint the root cause of patient health issues.  Then we tackle issues with non-invasive, drug-free targeted chiropractic treatment, nutrition and exercise.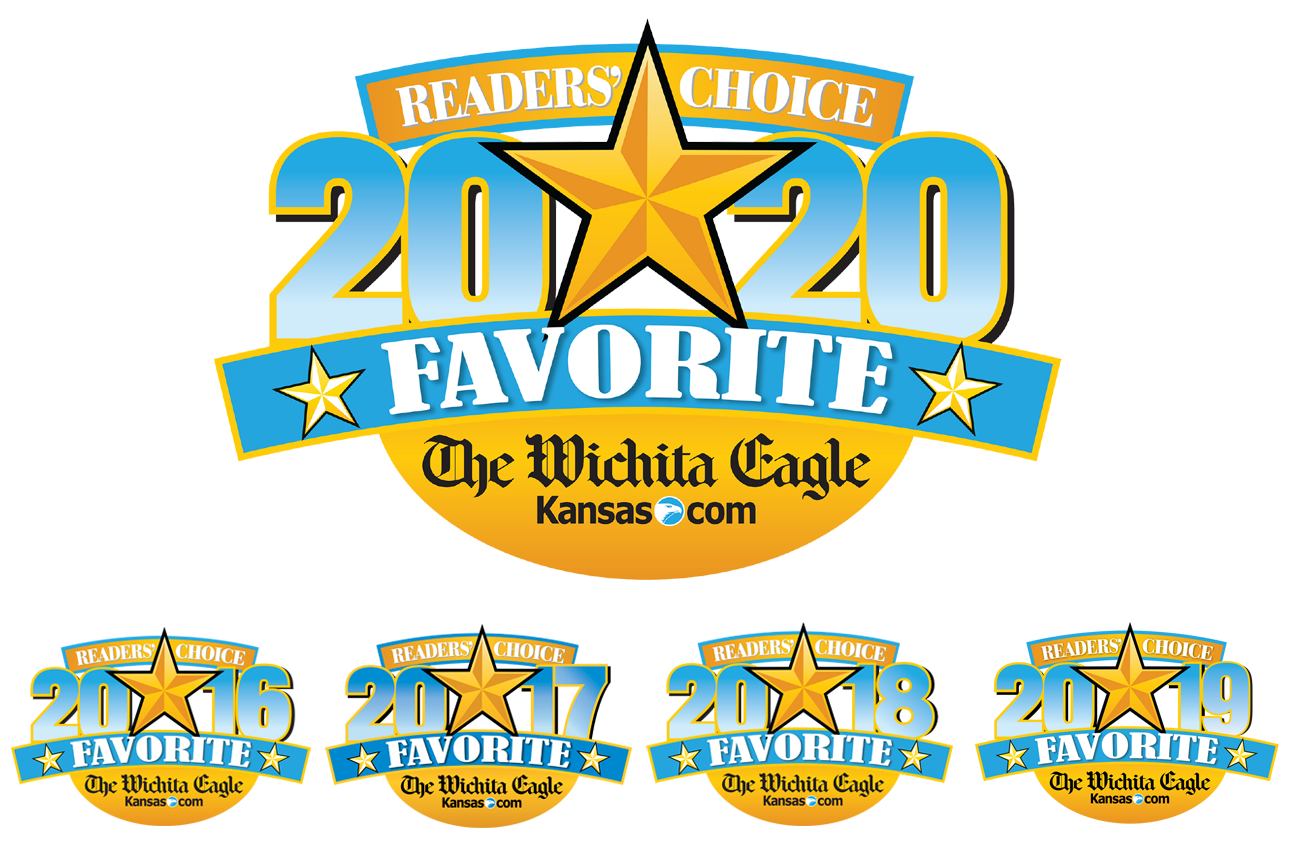 Wilbeck voted "Favorite Wichita Chiropractor"
We are honored to have consistently received The Wichita Eagles Readers Choice Award for Wichita's Favorite Chiropractic Clinics for the past 5 years!  Thank you to the Wichita community for its support of both our east and northwest chiropractic clinics. Our patients are our family. We love treating each and every one of you. It our mission to keep the community healthy by providing holistic, non-invasive chiropractic care.
Our staff of talented and caring Chiropractors have helped hundreds of patients overcome pain and discomfort.  You deserve to feel good…Wilbeck Chiropractic will get you on the path to optimal wellness!
"I love this warm and welcoming office. They bond with you during your entire series of visits. You walk in the door they call you by name. From your first visit to the series of wellness, you are in excellent care."
"Very friendly and knowledgeable. Worked wonders on my vertigo! Friendly staff and nice facility."
"I've been going here for a year now and it is the best thing I have done for my overall comfort and well being recently."
"Love this Dr, staff and office! I've gotten more relief from Dr. Wilbeck than I've had with any other Dr over the past several years. I had a jammed up hip that 3 other Dr's weren't able to give me any relief on but he did! ​"