Chiropractic Treatment for Joint Pain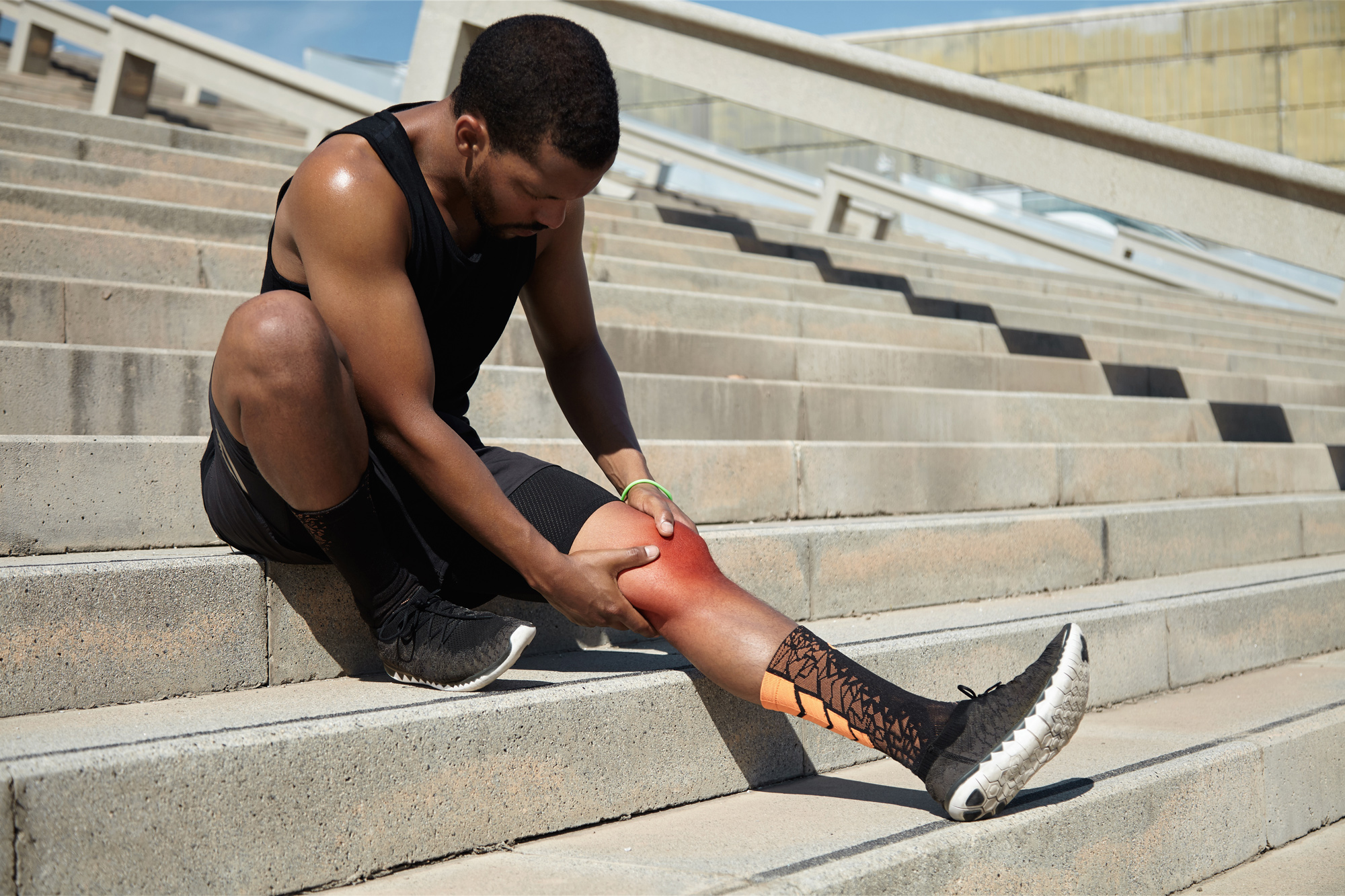 Do you have trouble walking, standing, or doing basic tasks because your joints hurt? Do you have unbearable knee pain or a shoulder that constantly aches, making it difficult for you to focus on your daily activities? If so, you are not alone; millions of Americans suffer from mild to debilitating pain in their shoulders, knees, hips, wrists, neck, and ankles. If this describes your situation, you do not have to be resigned to a life of constant pain. The Board Certified Chiropractors at Wilbeck Chiropractic have treated countless patients in the greater Wichita, KS area, including those experiencing joint discomfort.
Schedule an appointment today, the team at Wilbeck Chiropractic will help you put your pain behind you and set you on the path to recovery.
Common Parts of the Body that Experience Joint Pain
Your joints are comprised of fibrous tissues designed to connect your bones to each other. They are able to bear the weight of your body and help you move. In general, your body's joints remain stationary in their positions but have the flexibility to allow your body parts to move as intended . Such as your shoulder's ball-and-socket joint, the ball, or head of the humerus (upper arm bone) remains fixed in the seat of the glenoid cavity in the scapula (shoulder blade) . However, it still offers a complex range of motion for your shoulder so you can move your arm. There are several different kinds of joints, depending on where they are in the body and their function.
Like any other part of the body, your joints are susceptible to injuries, breakdowns, ailments, and being pulled out of alignment by a variety of different reasons. The Wilbeck Chiropractic team treats patients when their spine's facet joints are pulled out of alignment . However, the facet joints of the spine are not the only joints that we treat.
Listed below the most common types of joint pain that we treat:
Knees
Shoulders
Ankles
Wrists
Elbow
What Could Be Causing My Joint Pain?
Numerous factors can cause someone to suffer from both acute and chronic joint pain. Many chronic medical conditions have been known to cause joint pain for countless people across the globe. In fact, up to 15 million Americans a year have reported severe joint pain secondary to Arthritis alone . Injuries experienced from falls and car accidents are one of the most common causes of acute joint pain.
Listed below are some of the more common reasons people experience joint pain:
Arthritis
Falls
Muscular Degeneration
Age-Related Deterioration
Hyperflexion/Extension
Obesity
Chiropractic Can Effectively Treat and Prevent Joint Pain
Do not let joint pain rule your life! Wilbeck Chiropractic's Board Certified Chiropractors can alleviate your discomfort and help you live your best life today!
Countless patients have visited Wilbeck Chiropractic Clinics because of their pain and suffering. Many of them sought out our expert chiropractic treatment because they were experiencing debilitating joint pain. Our doctors treat joint pain at its source, the nervous system.
Whenever a patient comes into one of our clinics with complaints of pain, including acute or chronic joint pain, our doctors take the time to examine them and discuss their specific concerns carefully and thoroughly. Together the doctor and patient develop a care plan that is best suited to treat their discomfort and help them improve their health. During the physical assessment, our doctors obtain x-rays of the patients' painful joints to better evaluate the cause of their pain and rule out potential concerns, like fractures.
Once an initial patient assessment is complete, our chiropractors initiate treatment. This is accomplished by manually correcting any misalignments in the afflicted joints. Most of our patients' spines also tend to be out of alignment because of the awkward way they move to compensate for their joint pain. This means that most of our patients with a complaint of joint pain often require a spinal adjustment as well.
Our chiropractors realign the patients joints and spinal column by applying gentle pressure to the afflicted areas, manually readjusting them back to their proper position. Patients often feel a small popping sensation in their joints and spinal column as they are correctly realigned. It is not uncommon for many of our patients to experience instant pain relief after their initial treatment.
To help prevent future re-occurrences of joint pain, we advise that our patients schedule regular adjustments to maintain the health of their nervous system. Routine chiropractic treatments not only improve overall health, but they also help prevent future incidents of joint pain.
Schedule an Appointment Today
We can see you now…Call Wilbeck Chiropractic or schedule an appointment online below.
Take Advantage of Our $19 New Patient Special!
We are here to help you live your best life!
To improve your experience in our clinic, we encourage new patients to download and fill out our new patient intake form before arriving for their first appointment.
Northwest Clinic Location