Wilbeck Chiro Offers Safe, Natural, and Affordable Infertility Treatments
Infertility is a health condition related to the inability to conceive a child or carry a pregnancy to full term. Infertility is typically diagnosed after a couple has been trying to conceive for an extended period without success.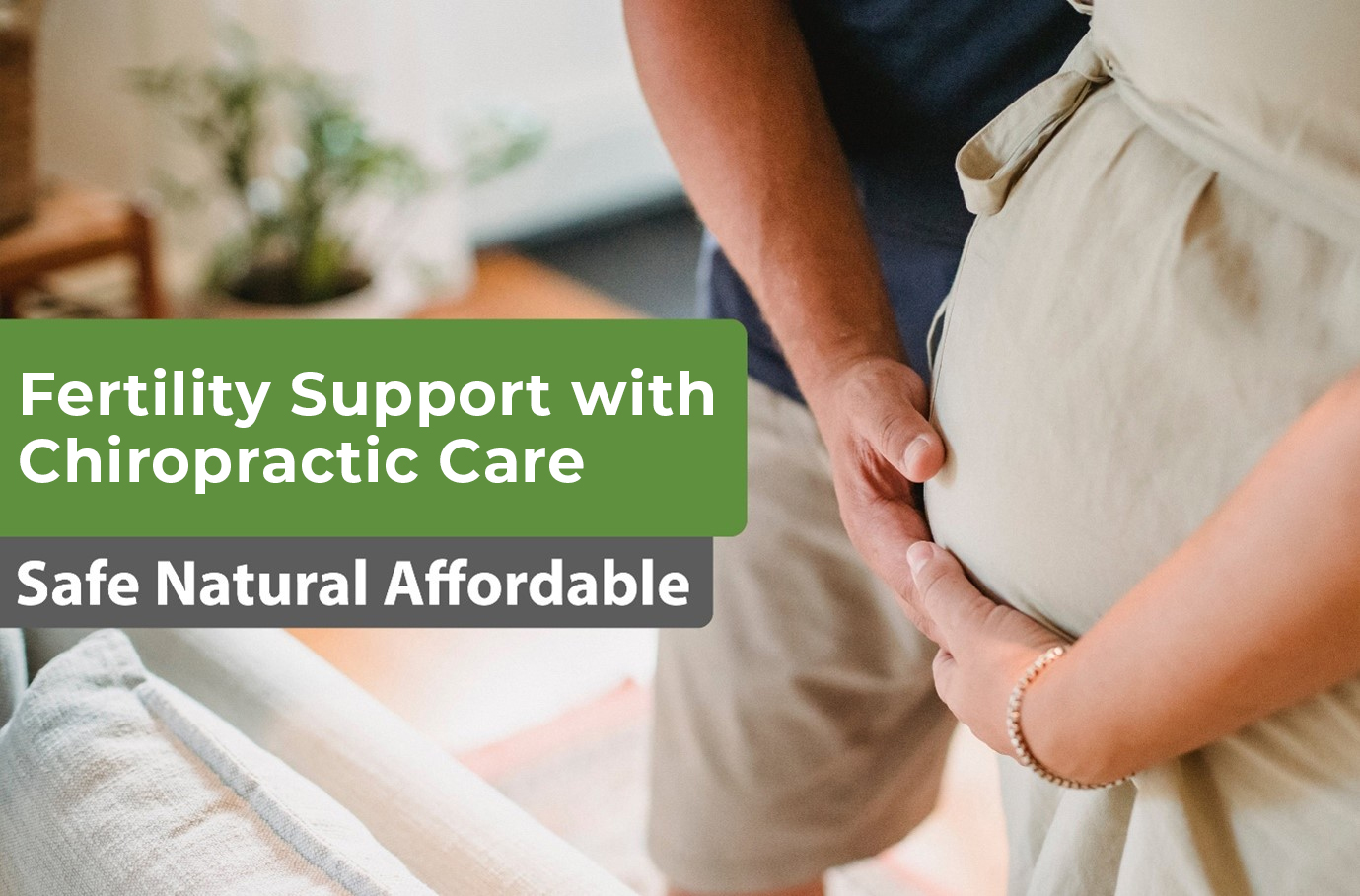 Both Men and Women Can Experience Infertility for Various Reasons.
For Men: Infertility is the result of low sperm counts, poor sperm motility, erectile dysfunction, and hormone imbalances.
For Women: Infertility is due to issues with ovulation, blocked fallopian tubes, endometriosis, polycystic ovary syndrome, as well as age related fertility issues.
When conception issues are the result of infertility, couples may undergo a series of tests to determine the underlying cause. Traditional methods for improving fertility can be very expensive and typically involve lifestyle changes, medication, surgery, or assisted reproductive technologies (ART).However, there is a safe, natural, affordable alternative for treating infertility that will also improve you and your partners overall health and wellness.
Chiropractic Care Improves Infertility Naturally Without Medication, or Invasive Procedures
It is true that chiropractic treatments primarily focus on the spine and musculoskeletal system; however, the natural healing power of chiropractic care is not limited to just back and neck pain.
Our Top-Rated Treatments Can Be Effective in Treating Infertility in Both Men and Women.
How Do Chiropractic Adjustments Increase Fertility
Here Are Some Ways Couples Can Benefit from Chiropractic Care Treatments for Infertility:
Stress Relief: Chiropractic adjustments help reduce stress and tension in the body. Chronic stress can negatively impact fertility, so reducing stress and promoting relaxation through chiropractic care can support reproductive health.
Improved Nervous System Function: Chiropractic adjustments naturally improve and boost the nervous system, a properly functioning nervous system improves hormone regulation and reproductive health.
Increased Blood Flow: Every spinal adjustment can help to improve blood flow, including the blood flow to reproductive organs. Improved blood circulation enhances fertility and increases the chances of conception.
Balancing the Endocrine System: Spinal adjustments can help to balance the endocrine system, which controls hormone production. Hormonal imbalances can affect fertility, so by restoring hormonal equilibrium naturally we increase the likelihood of conception.
Our team of Top-Rated Chiropractors use gentle techniques to successfully eliminate many of our pregnant patients' pain.
Reduce Pregnancy Pain and Prepare Your Body for Childbirth with Chiropractic Care
Chiropractic care is ideal for treating pain and discomfort of expectant mothers that cannot rely on pharmaceutical or surgical treatments during pregnancy.
The Risk of Spinal Misalignment Increases Significantly During Pregnancy. Every one of our doctors at Wilbeck Chiropractic is trained in the Webster Technique, a gentle disc decompression therapy specially designed for prenatal patients.
The Webster Technique treats spinal misalignments around the pelvis. Studies have shown that using the Webster Technique to correct the misalignment of the ligaments and the muscles surrounding the pelvis reduces a patient's pregnancy-related pain by up to 82 percent (Pistolese, 2002).
The Webster Technique also assists babies with rotating into better positions within the womb, helping to promote better growth. In the later months of pregnancy, the Webster Technique also helps the baby get into the ideal head down position in the birth canal, easing the overall effort in labor.
Learn More About Our Pregnancy Related Care
Wilbeck Chiropractic Offers a Safe, Natural, and Affordable Solution to Infertility.
During your initial visit we will conduct a thorough wellness exam. We then take the necessary steps to diagnose and treat your infertility issues and then treat them naturally with chiropractic adjustments.
We will also discuss any other treatments you are undergoing for infertility issues, so that we can supplement them with our top-rated chiropractic care. We are happy to answer questions about insurance coverage and our alternative payment options.
Our team will even call your insurance company for you, so you can understand your chiropractic care and physical therapy benefits!
LEARN MORE about how our team can help you determine your insurance benefits.
Pistolese, R. A. (2002, August). The Webster Technique: a chiropractic technique with obstetric implications. Retrieved from pubmed.com
Schedule an Appointment Today
We can see you now…Call Wilbeck Chiropractic or schedule an appointment online below.
Take Advantage of Our $19 New Patient Special!
We are here to help you live your best life!
To improve your experience in our clinic, we encourage new patients to download and fill out our new patient intake form before arriving for their first appointment.
Northeast Clinic Location
Start Living a Pain Free Lifestyle with Our $19 New Patient Special
Due to the individual approach to treating patients with chiropractic care as well as the differences in insurance plans and coverage, it is impossible to give an accurate estimate of the cost of your care without being assessed by one of our doctors and having one of our staff members call your insurance company to verify your coverage. Check out our new patient special for an affordable way to get started!