Webster Technique, Prenatal Chiropractic Care for Pregnant Mothers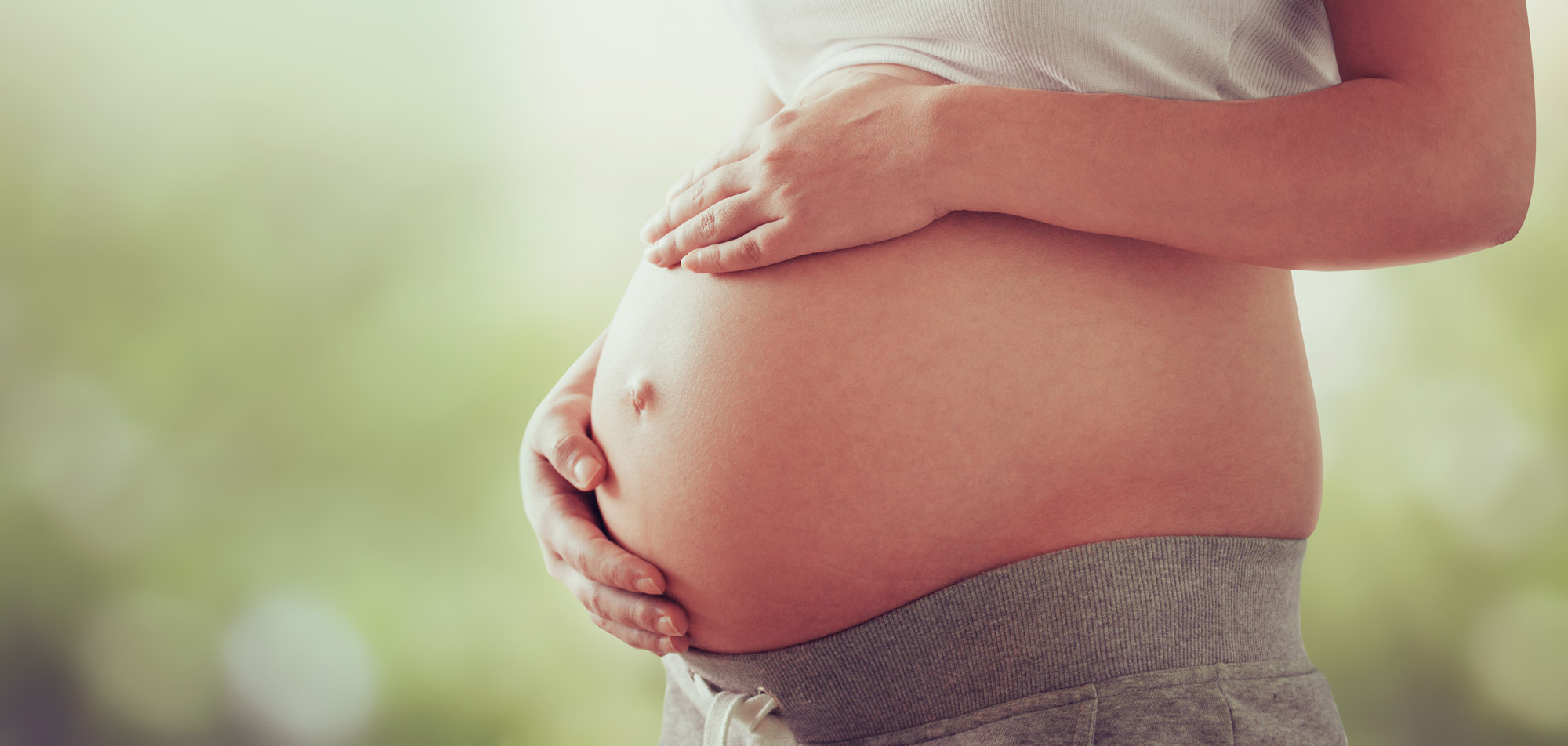 Pregnancy impacts a mother's body in many ways. Expectant mothers experience a significant surge in the production of hormones like progesterone and estrogen, which enables a mother's body to better care for her growing baby. In fact, a mother's estrogen production is higher during pregnancy than it is throughout their entire non-pregnant lifetime[i]. Estrogen improves a mother's vascularization, or efficiency of their blood flow, to better help the baby's growth and development in the womb. It also enhances the transfer of nutrients through the placenta into her baby. Both progesterone and estrogen also prepare a mother's body for childbirth.
However, the changes that a mother's body goes through does have significant side effects that can be exceedingly uncomfortable. As a result of their pregnancy, most expectant mother's experience at least a few of the following side effects listed below:
Sleep Deprivation
Weight Gain
Difficulty Walking/Moving
Increased Stress
Morning Sickness
Safe Natural Pain Relief for Pregnant Mothers with Chiropractic Care
Just because you are pregnant does not mean you have to continue to live in discomfort or pain. Let the team at Wilbeck Chiropractic help you with your pregnancy-related pain with safe and natural chiropractic care. The Doctors at Wilbeck Chiropractic are experts at the Webster Technique, a prenatal chiropractic therapy explicitly designed for expectant mothers. With the Webster Technique, our chiropractors can effectively treat a pregnant mother's pain, improve the health of their body's vasculature and central nervous system, and help them prepare for labor.
Webster Technique, the Prenatal Chiropractic Care for Expectant Mothers
The doctors at Wilbeck Chiropractic are experts at the Webster Technique, a disc decompression therapy specially designed for prenatal patients. Our chiropractors can safely and effectively realign our pregnant patient's misalignments using both direct spinal manipulation and the Webster Technique. The Webster Technique, developed by Dr. Larry Webster, specifically focuses on adjusting the muscular and ligament imbalances around a mother's pelvic region[ii]. After witnessing how difficult his wife's labor was, Dr. Webster designed this prenatal technique to relieve pregnancy-related pain and help alleviate other difficulties associated with pregnancy and childbirth. Studies have shown that the Webster Technique has an 82 percent affective rate at reducing pregnancy-related pain[iii].
Webster's Technique Prepares a Pregnant Mother for Labor
Pain relief is only one of the benefits of the Webster Technique. One of the genuinely remarkable therapeutic outcomes that makes the Webster Technique so beneficial to a pregnant mother and baby is how this treatment helps them both get ready for labor. During prenatal chiropractic treatments, the Webster Technique alleviates any spinal misalignment, particularly around the pelvis. This creates more open space in the pelvic region, which grants the baby more room to get into better positions for growth and development. Using the Webster Technique in the third trimester of pregnancy is helps a baby move into the optimal head-down position for childbirth. In later stages of pregnancy, the Webster Technique helps babies in the breech position, a feet first position that makes labor complicated and possibly dangerous. The Webster Technique helps the baby move from breech to the safer headfirst position pointed towards the birth canal. For mothers whose babies are breech or have a history of breech births, we highly recommend regular chiropractic care utilizing the Webster Technique to help their pregnancy and labor[iv]. The Webster Technique is beneficial for treating patients with the following reasons listed below:
Baby in Breech Position
Mother has History of Breech Births
Leg Pain
Pelvic Pain
Pregnant Mothers in their Third Trimester
Chiropractic Care is Safe for Mother & Child
The Doctors at Wilbeck Chiropractic would like all our patients to live pain-free, especially the expectant mothers and babies in our care. We have successfully treated many of our pregnant mothers' pain and improved their quality-of-life pre and post-labor. Chiropractic treatment is a non-invasive, natural approach to pain management that is ideal for treating expectant mothers.
Keep Your Family Happy & Healthy with Chiropractic Care
Self-care is important for everyone, but this is especially true for expectant mothers. Pregnant mothers not only have to worry about caring for their own needs, but they also must consider the health of their growing unborn babies. However, self-care should not end after your baby is born. Let the staff at Wilbeck Chiropractic help you invest in you and your family's continued health. Not only do we treat mothers during all phases of motherhood, but we can also help care for countless acute and chronic concerns. For example, we can provide treatment for you or your loved ones who may find themselves in a severe pain crisis after a traumatic incident like a workplace injury, sports injury, or car accident. We also offer treatments for pediatric patients of all ages. To help patients prevent acute injuries before they reach a crisis point, we also provide regular preventative chiropractic care. Let Wilbeck Chiropractic help you and your family stay active and healthy.
[i] Healthline Editorial Team. (2017, August 28). What Bodily Changes Can You Expect During Pregnancy? Retrieved from https://www.healthline.com:  https://www.healthline.com/health/pregnancy/bodily-changes-during#hormonal-changes
[ii] The International Chiropractic Pediatric Association (ICPA). (n.d.). About the Webster Technique. Retrieved from https://icpa4kids.com: https://icpa4kids.com/training/webster-certification/webster-technique/
[iii] Pistolese, R. A. (2002, August). The Webster Technique: a chiropractic technique with obstetric implications. Retrieved from https://pubmed.ncbi.nlm.nih.gov:  https://pubmed.ncbi.nlm.nih.gov/12183701/
[iv]  Marcin, A. (2021, January 14). What Is the Webster Method? Retrieved from https://www.healthline.com:  https://www.healthline.com/health/pregnancy/webster-technique
Schedule an Appointment Today
We can see you now…Call Wilbeck Chiropractic or schedule an appointment online below.
Take Advantage of Our $19 New Patient Special!
We are here to help you live your best life!
To improve your experience in our clinic, we encourage new patients to download and fill out our new patient intake form before arriving for their first appointment.
Northwest Clinic Location