How Chiropractic Care Can Help Heal All Types of Car Accident Related Injuries
Car accident related injuries are one of the most common types of injuries we treat at Wilbeck Chiropractic. With over 227 million vehicles in operation in the United States alone, the odds that you or someone you know have been in at least one motor vehicle accident is extremely high . Each year, an estimated 12 million car accidents have been reported in the United States . Health issues as a result of car accidents are one of the leading causes of chronic, debilitating pain in the United States . Physical trauma from car accidents should not be taken lightly.
Often when the initial surge of adrenaline wears off, many drivers and passengers notice several aches and pains that weren't present before their collision. Sometimes they might not feel sore until the next day. If left untreated, these aches and pains can grow worse. It is not uncommon for car accident victims to miss work, school, and recreational activities because of debilitating pain and discomfort. Do not let a car accident "wreck" your life. Get checked out right away by a medical professional if you experience any type of pain or discomfort immediately or in the days following a car accident.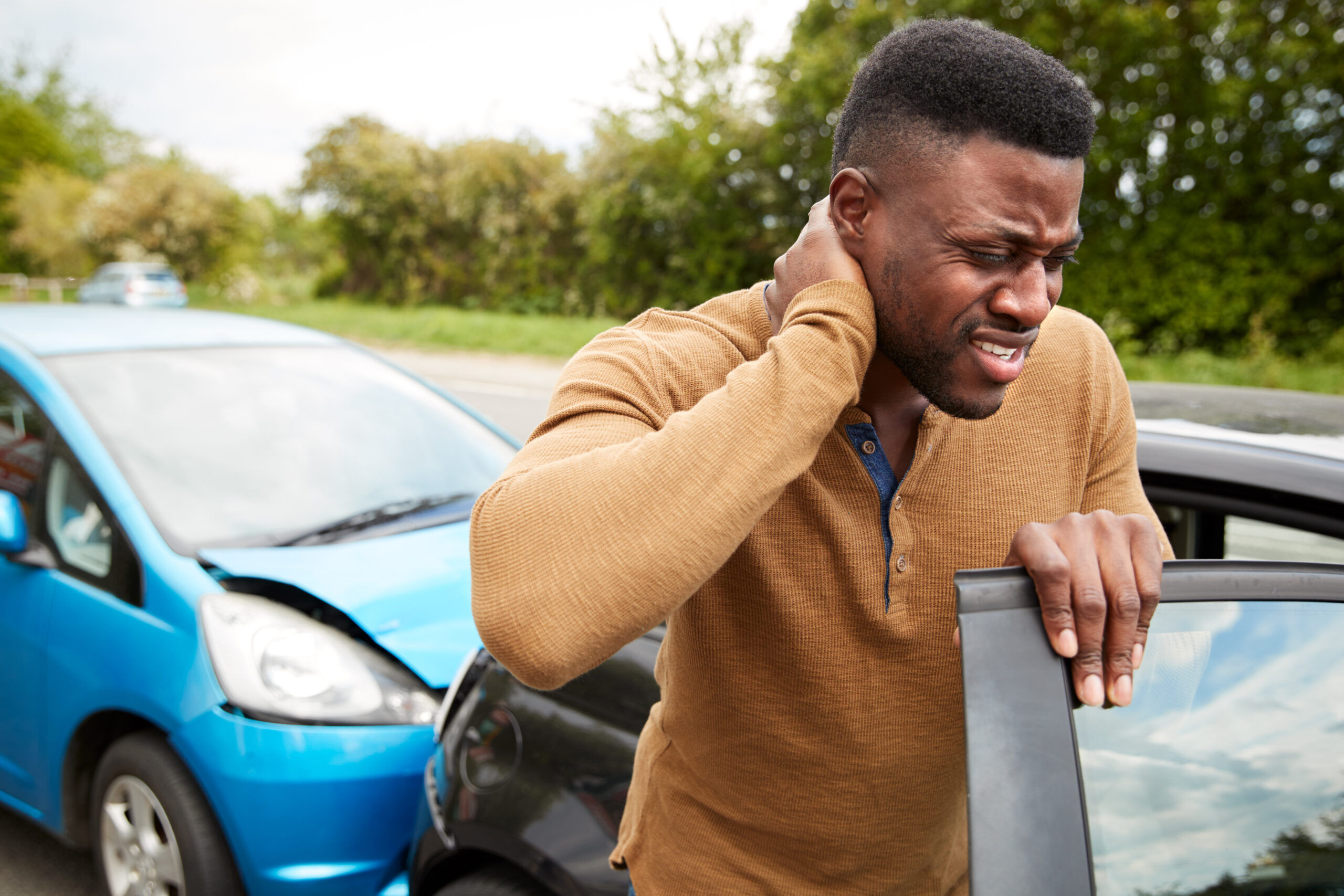 Common Types of Pain Caused by Car Accidents
Second, only to falls, car accidents are the most common cause for injuries in the United States. Depending on the size of vehicles and the momentum at which they travel, the severity of car accident injuries can vary quite a bit. Most crashes cause damage to the human body due to rapid acceleration and deceleration of the vehicle, triggering violent internal and external impact on the body. Depending on how a person experiences a motor vehicle collision dictates what type of injury or injuries they may end up with. For example, a victim of a rear-end collision typically suffers a whiplash injury, where a passenger out of their seat on a bus could experience a serious fall upon acceleration or deceleration of the bus. There are also of course the incalculable number of injuries that can occur to passengers unfortunate enough to be involved in a rollover crash or high impact crash that involves ejection from the vehicle.
A car accident does not have to cause significant damage the vehicle itself to still cause significant injury, pain and suffering to the passengers inside. A car crash that occurs, even at slow parking lot speeds can result an injury like whiplash for example.
Wilbeck Chiropractic's Board Certified Doctors of Chiropractic are experts in treating various painful conditions caused by a motor vehicle accidents. Below is a list of the most common types of car accident related pain that we provide treatment for at both our Northwest & East Wichita, KS Chiropractic Clinic Locations:
Ankle & Foot Pain
Shoulder Pain/Injury
Muscle Stiffness/Soreness
Difficulty Moving
Wilbeck Chiropractic Care Successfully Treats Pain Caused by Car Accident Injuries
If you are experiencing significant pain after a car accident, make an appointment quickly to see the Doctors at Wilbeck Chiropractic. We'll help determine what issue(s) are the root cause of your pain, treat you immediately to provide as much instant pain relief as possible and then develop a recovery focused treatment plan if you need one.
The doctors at the Wilbeck Chiropractic Clinics understand that the term motor vehicle accident covers a broad range of different types of injuries caused by many different kinds of vehicles and collisions. We have treated patients involved in rear-end collisions, rollovers, motorcycle accidents, construction and farm equipment accidents, and even semi-tractor trailer accidents. Regardless of how severe or seemingly minor an accident appears an accident appears to be, don't discount your body's pain signals. We have learned from experience that even an accident like a minor fender bender in a parking lot can cause damage the body.
Many individuals will battle through unnecessary daily pain for years after being involved in a car accident. Many of our patients tell us stories of how they "wish they would have visited a chiropractor first…" instead they have gone down the path of opting to have unsuccessful, invasive surgery or to take pain killers/opiates to manage their chronic, daily pain, only to end up worse off than they started.
At Wilbeck Chiropractic, we believe that living with pain is unnatural. This is why we apply a holistic approach to treating your pain at its source, the nervous system. In-house x-rays and thorough physical exams help us to determine the source of patient pain. We recognize how complicated, slow and frustrating recovering from an accident can be for some patients. We take the time to listen to our patients during consultations and appointments to understand all of their unique challenges and concerns. We then create highly effective treatment plans to help each individual regain their optimal wellness.
Effective treatment plans may involve many different types of care. Depending on a patients' type of injury and pain our doctors may prescribe in-house therapies/treatments in addition to chiropractic adjustments:
Disc Decompression
Electrotherapy
Cryotherapy
Soft Tissue Manipulation
Mechanical Traction
Ultrasound Therapy
Physical Therapy
Many of our patients who visit us due to motor vehicle accident injuries, experience near-instant relief from their everyday pain. We have witnessed time and again how chiropractic care has changed lives and helped individuals regain their optimal health and wellness. You do not have to live with pain! It's time to feel good!
1) Wagner, I. (2020, July 24). Road accidents in the United States – Statistics & Facts. Retrieved from https://www.statista.com: https://www.statista.com/topics/3708/road-accidents-in-the-us/
2) Wagner, I. (2020, July 21). U.S. traffic crashes – number of involved vehicles 2018. Retrieved from https://www.statista.com: https://www.statista.com/statistics/192097/number-of-vehicles-involved-in-traffic-crashes-in-the-us/
3) Center For Disease Control. (2020, May 8). Accidents or Unintentional Injuries. Retrieved from https://www.cdc.gov/: https://www.cdc.gov/nchs/fastats/accidental-injury.htm
Schedule an Appointment Today
We can see you now…Call Wilbeck Chiropractic or schedule an appointment online below.
Take Advantage of Our $19 New Patient Special!
We are here to help you live your best life!
To improve your experience in our clinic, we encourage new patients to download and fill out our new patient intake form before arriving for their first appointment.
Northwest Clinic Location