How Expecting Mothers Can Benefit from Chiropractic Care During a Pregnancy
Pregnancy is an extraordinary time in the life of a family. As exciting as expecting a baby is for a mother, there are some common side effects of pregnancy that can be extremely uncomfortable.
During pregnancy, an expectant mother's body goes through various changes to help them carry their baby. These changes can at times, feel overwhelming, if not painful. Mothers not only find themselves dealing with chronic aches and pains like back pain and joint discomfort, but they also find themselves dealing with other issues like sleep deprivation, low energy, trouble moving, and morning sickness. If you're suffering from pain or discomfort during your pregnancy, allow the team at Wilbeck Chiropractic to assist you during this special time. Our team of doctors can relieve your pain, optimize your health, and prepare you for pre- and post-labor.
Chiropractic Care is Safe for Mother and Child
Pregnancy affects a mother's body in a variety of ways. These changes can be overwhelming, uncomfortable, and downright painful. Expectant mothers often cannot obtain relief through many traditional medicine routes because most pharmaceutical and surgical interventions are not recommended during pregnancy.
For pregnant mothers who find themselves in acute or chronic pain, they should know that chiropractic medicine is a safe, alternative way to receive pain relief. Chiropractic care is not only among the safest ways to treat expectant mothers experiencing pain related to pregnancy, but it is also standard practice for the Doctors at Wilbeck Chiropractic. Our chiropractors are experts in the Webster Technique, a specific adjustment therapy devised for prenatal care.
How Pregnancy Affects Your Spine's Alignment
During pregnancy, an expectant mother experiences a natural weight gain as her baby grows. Over the course of the pregnancy as a baby grows so does the stress on the mother's spine. Carrying this extra weight can affect a mother's posture leading to further spinal misalignments causing problems like lower back pain, difficulty walking, or sciatica.
Expecting mothers also experience an increased surge in the production of hormones like Estrogen, Progesterone, and Relaxing during pregnancy. These hormones help a mother's body protect and take care of her growing fetus. The hormones that prepare a woman's body for childbirth can also make an expectant mother more prone to spinal misalignment causing back, hip, and pelvic pain[i], [ii]. In fact, up to 50 percent of pregnant mothers' experience back pain at least once during their pregnancy[iii].
Pregnancy can be a beautiful time in a mother's journey, but the changes her body goes through can put undue stress on her. Chiropractic care addresses these concerns at the source, the central nervous system.
With the nerve pathways pulled out of alignment, and the body working harder to maintain its health, a mother can suffer from any number of pregnancy related symptoms. Listed below are some of the more common issues that can be treated by chiropractic medicine:
Sleep Deprivation
Trouble Walking/Moving
Increased Stress
Morning Sickness
Chiropractic Care Can Help the Body Heal Pre & Post Labor
The Doctors at Wilbeck Chiropractic believe that you deserve to feel good. We want every patient we treat to live pain free, especially the pregnant mothers in our care. As with our other patients, we treat our pregnant patients' pain at its source, the central nervous system. Our chiropractors have successfully eliminated many of our pregnant patients' pain. Chiropractic care is a natural noninvasive approach to pain management that is ideal for treating the discomfort of expectant mothers since they cannot rely on most pharmaceutical or surgical treatments during pregnancy.
The risk of spinal misalignment increases significantly during pregnancy. At Wilbeck Chiropractic we have a pre-examination with all our expecting mothers to diagnose any areas of pain, this physical exam and interview is important if our first interaction with a patient is during her pregnancy. Once the assessment is complete, our doctors establish a care plan to treat our patient's pain and help them stay healthy throughout their pregnancy and beyond.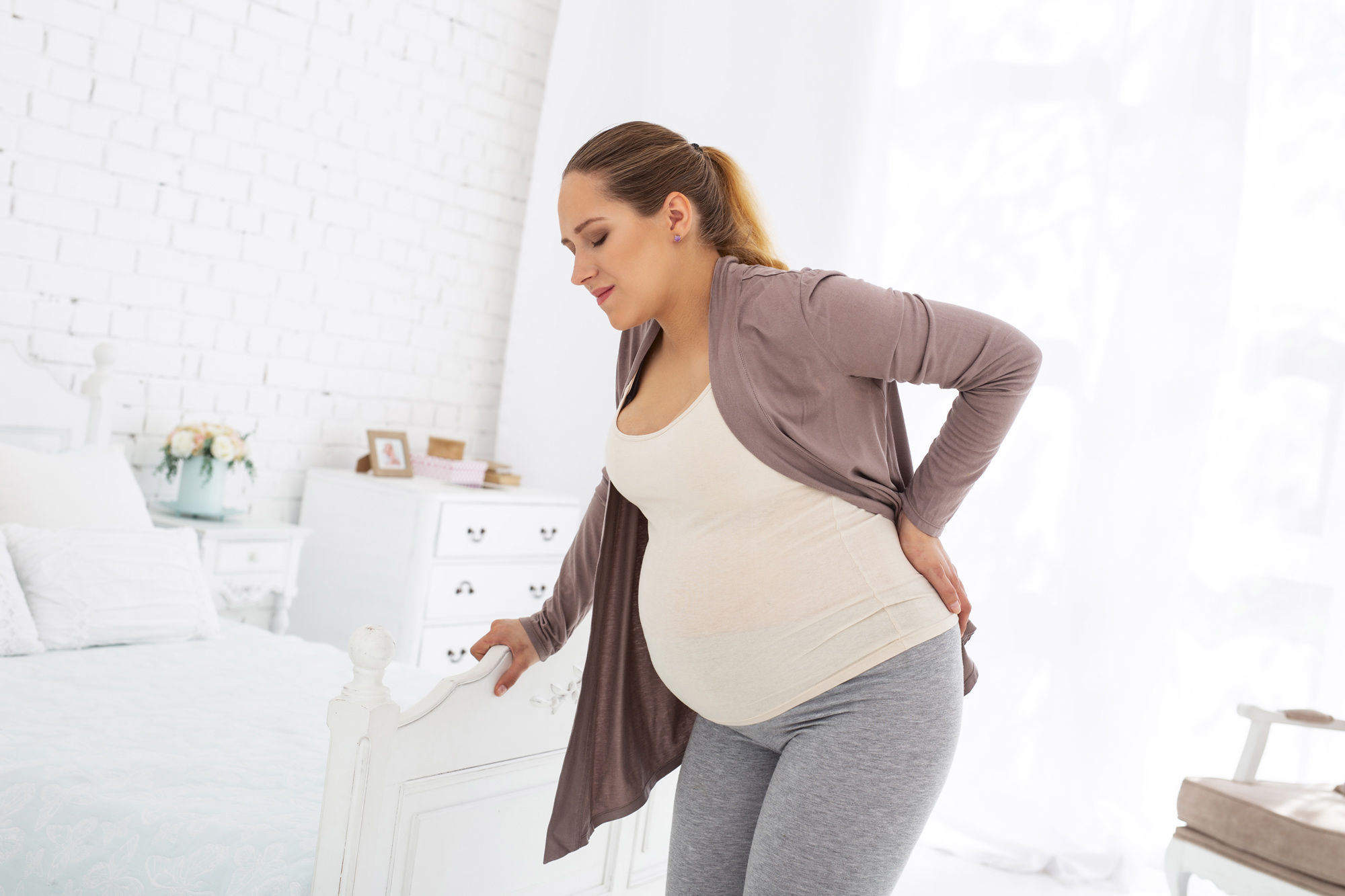 Webster Technique, the Prenatal Chiropractic Medicine for Expecting Mothers
Every doctor at Wilbeck Chiropractic is trained in the Webster Technique, a disc decompression therapy specially designed for prenatal patients. The Webster Technique treats spinal misalignments around the pelvis. Studies have shown that using the Webster Technique to correct the misalignment of the ligaments and the muscles surrounding the pelvis reduces a patient's pregnancy-related pain by up to 82 percent[i]. The Webster Technique also assists babies with rotating into better positions within the womb, helping to promote better growth. In the later months of pregnancy, the Webster Technique also helps the baby get into the ideal head down position in the birth canal, easing the overall effort in labor.
As Your Family Grows, Allow to Wilbeck Chiropractic to Help You to Stay Happy and Healthy
It is essential to take the time for self-care, but this is especially true for pregnant mothers. During pregnancy, expectant mothers are not only responsible for taking care of themselves, but they are also caring for the babies growing inside them. This dedication to self-care should not stop after your baby is born.
Whether you're a first-time mother or a mother of three it's important to optimize your health and wellbeing by investing in chiropractic care. Wilbeck Chiropractic also offers treatments for pediatric patients to better help you to keep your entire family active and healthy.
[1] Healthline Editorial Team. (2017, August 28). What Bodily Changes Can You Expect During Pregnancy? Retrieved from https://www.healthline.com:  https://www.healthline.com/health/pregnancy/bodily-changes-during#hormonal-changes
[1] Society of Endocrinology. (2018, March). Relaxin. Retrieved from https://www.yourhormones.inf:  https://www.yourhormones.info/hormones/relaxin/|
[1] Timmons, J. (2016, August 2). Chiropractor While Pregnant: What Are the Benefits? Retrieved from https://www.healthline.com:  https://www.healthline.com/health/pregnancy/chiropractor-while-pregnant
[1] Pistolese, R. A. (2002, August). The Webster Technique: a chiropractic technique with obstetric implications. Retrieved from https://pubmed.ncbi.nlm.nih.gov:  https://pubmed.ncbi.nlm.nih.gov/12183701/
Schedule an Appointment Today
We can see you now…Call Wilbeck Chiropractic or schedule an appointment online below.
Take Advantage of Our $19 New Patient Special!
We are here to help you live your best life!
To improve your experience in our clinic, we encourage new patients to download and fill out our new patient intake form before arriving for their first appointment.
Northwest Clinic Location