Workplace Injuries – How Chiropractic Care Can Help
Injuries at work can be both painful and financially devastating. Whether you work long hours on your feet as a food server, grueling labor as a construction worker, or long hours hunched over a keyboard doing clerical work, you can be susceptible to a workplace injury. Acute injuries like a sudden onset of back pain are the most commonly reported injuries. However, factors like chronic poor posture and continuous repetitive motions can contribute to painful conditions like neck strain, carpal tunnel syndrome, and tendonitis. Regardless of whether they are acute or chronic in nature, workplace injuries can be highly debilitating to both your ability to work and your lifestyle at home.
If this situation describes your circumstance, allow the board-certified Doctors at Wilbeck Chiropractic to relieve you of your pain and set you on the road to recovery. The staff at Wilbeck Chiropractic has helped countless patients throughout the Wichita area, many of whom were seeking care for their acute or chronic pain caused by their workplace injuries.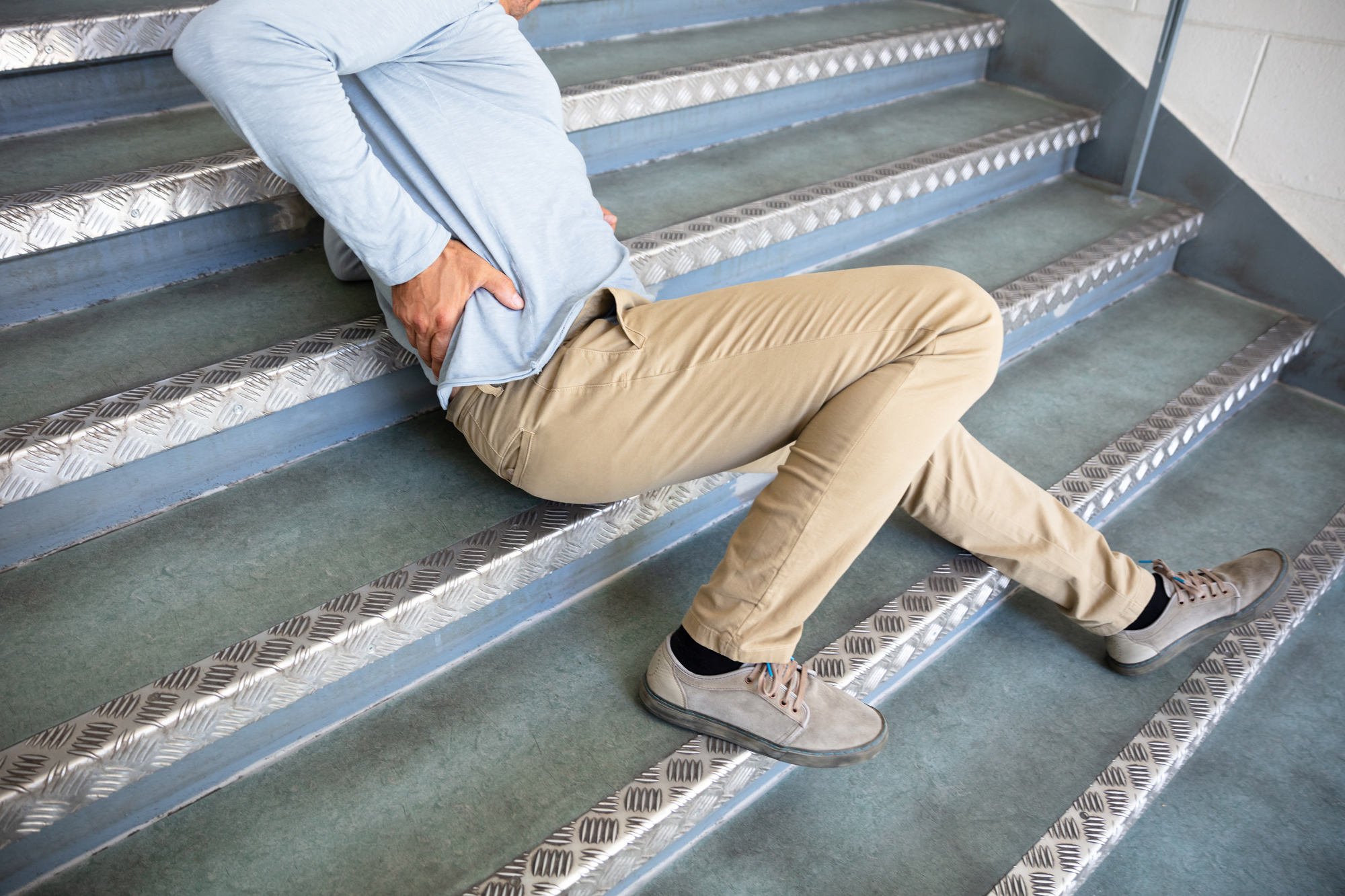 Recover Faster and Avoid Time Away from Work with Natural Chiropractic Care
If you are suffering from a workplace injury, you are not alone. The National Safety Council reports that an employee gets injured at work every seven seconds[i]. These injuries can affect an employee's work/life balance both in the short and long term. The resulting injury can lead to increased stress, financial hardship, and daily pain. Work-related injuries are not only painful, but they are an extreme source of anxiety for an employee and their loved ones. Often, an injured worker stresses over whether they are to be relegated to a life of constant pain and worry about whether or not they can continue to meet their financial responsibilities.
It is not uncommon for employees to ignore or hide what they perceive as minor injuries and continue to push through the pain and keep working. One study, led by the U.S. House of Representatives Committee on Education and Labor, reports that a staggering number of workforce populations under-report employee injuries and illness on the job[ii]. According to this same study, construction workers, whose profession leads to one of the highest injury counts already, actually underreport their injuries by over a staggering 65 percent. Other occupations have been shown to underreport their injuries and illnesses by an average margin of 30 to 50 percent. This is an unhealthy precedent for both the employer and the employee. Employees that fail to listen to their body's warning signs and push through their pain can make their initially minor injuries much worse. When they are eventually sidelined, their recovery time can become significantly longer. For employers, this can lead to chronic underperformance, more employee disability claims, and more extended employee absences.
If you have pain or discomfort caused by an acute or chronic workplace injury, let the Doctors of Chiropractic at Wilbeck Chiropractic treat you today. Our Board-Certified chiropractors are the pain and injury experts who have treated countless patients' caused by motor vehicle accidents, sports-related trauma, and workplace injuries. Do not suffer in silence or push yourself through a life of daily pain. Let the pain-relief experts at Wilbeck Chiropractic help you recover and get back to doing the work you love.
What are the Most Common Work-Related Injuries?
Workplace injuries can happen in any profession. The most common injuries are acute in nature that occur from cases of overexertion, slips, falls, motor vehicle crashes, machinery accidents, or assaults. However, it is also common to have a gradual onset of an injury over a long period time. Long hours sitting in a static position without proper support, prolonged time on your feet, and constant repetitive motions are just some of the contributing factors that can lead to any number of injuries, including sciatica, foot pain, and carpal tunnel. Keep in mind that living in constant pain should not be a lifestyle choice. So invest in your body's heath today, and let the team at Wilbeck Chiropractic help you. Listed below are some of the most common workplace injuries that we treat in both our Northwest & East Wichita, Kansas clinic locations:
Ankle & Foot Pain
Hip Pain
Shoulder Pain/Injury
Muscle Stiffness/Soreness
Difficulty Moving
Dizziness/Vertigo
Don't Let a Workplace Injury Slow You Down, Treat Your Pain Today with Chiropractic Care
If you are seeking treatment for your pain caused by a work-related injury, look no further than the expert care of the team at Wilbeck Chiropractic. Allow Wichita's premier chiropractors the chance to relieve your pain and help you recover. Don't let a work-related injury rule your life. Instead, seek help with the best care that the Wichita area has to offer at Wilbeck Chiropractic.
The doctors at the Wilbeck Chiropractic Clinics know that a work-related injury can vary widely. These injuries could be anything from a construction worker experiencing lower back pain from overexertion, an office worker dealing with pain from carpal tunnel syndrome from her time at the computer, to a food server slipping on a wet floor and hurting their hip, and more. All of these instances and more are ways that employees can experience a work-related injury.
Frequently, many patients struggle to seek the care they need while living in pain and discomfort. Many of our patients sought traditional medical treatment with hospitals, their primary care physicians, and worker's compensation health professionals. Regardless of these medical interventions, many of our patients find that they are still experiencing ongoing pain and discomfort after their 'treatment.' Sometimes they find they are experiencing adverse reactions to their treatment  by traditional medicine. Pharmaceutical medications can be addicting and only mask their pain. While invasive surgical interventions is not without its own adverse risks and severe side effects.
At Wilbeck Chiropractic, we believe that living in constant pain is both unhealthy and unnatural. This is why we use a holistic approach and treat your pain at its source, the central nervous system. We recognize how difficult recovering from a work-related injury can be. When our patients visit one of our clinics, our chiropractors take the time to listen to gain a better understanding of the nature and potential source of their patient's injuries. Taking into account the unique concerns our patients may have, we develop an effective treatment plan to eliminate their pain and accelerate their recovery. Along with a physical exam, our staff obtains digital x-rays to determine where there might be any spinal or joint misalignments.
Once our chiropractors finish their physical exam with x-rays, they begin their treatment. Focusing both on their patient's acute areas of discomfort as well as their body as a whole, our doctors realign their patient's neural pathways back to their proper positions. This is achieved by direct disc decompression therapy along the patient's spine. Our chiropractors also apply gentle joint manipulation to the places where the patients body is out of alignment. Correcting the body's neural pathways helps alleviate the patient's pain and imporve their overall recovery time.
Many of our patients' first experience with chiropractic care is to treat their pain from their work-related injury. Our chiropractic treatment has help them achieve pain relief and allowed them to reclaim their lives. We have observed time and again how chiropractic care has improved lives and set people on the road to recovery. You, too, do not have to live in continuous pain any longer. Visit Wilbeck Chiropractic Today!
It is best to invest in your health before suffering from an acute or chronic crisis. To best do this, you can see our team for regular preventative chiropractic care. This way, you can ensure that the health of your joints, spine, and central nervous system is in top-notch condition to avoid an acute or chronic crisis better before it can start.
[1]  Work Injury Source. (2021, July 5). Workplace Injury Statistics: Injury Rates and Most Common Workplace Injuries. Retrieved from https://workinjurysource.com:  https://workinjurysource.com/workplace-injury-statistics-injury-rates-common-work-injuries/
[1]  CHAIRMAN, G. M. (June, 2008). HIDDEN TRAGEDY:Underreporting of Workplace Injuries and Illnesses. Retrieved from https://www.bls.gov/:  https://www.bls.gov/iif/laborcommreport061908.pdf
Schedule an Appointment Today
We can see you now…Call Wilbeck Chiropractic or schedule an appointment online below.
Take Advantage of Our $19 New Patient Special!
We are here to help you live your best life!
To improve your experience in our clinic, we encourage new patients to download and fill out our new patient intake form before arriving for their first appointment.
Northwest Clinic Location