Chiropractic Preventative Healthcare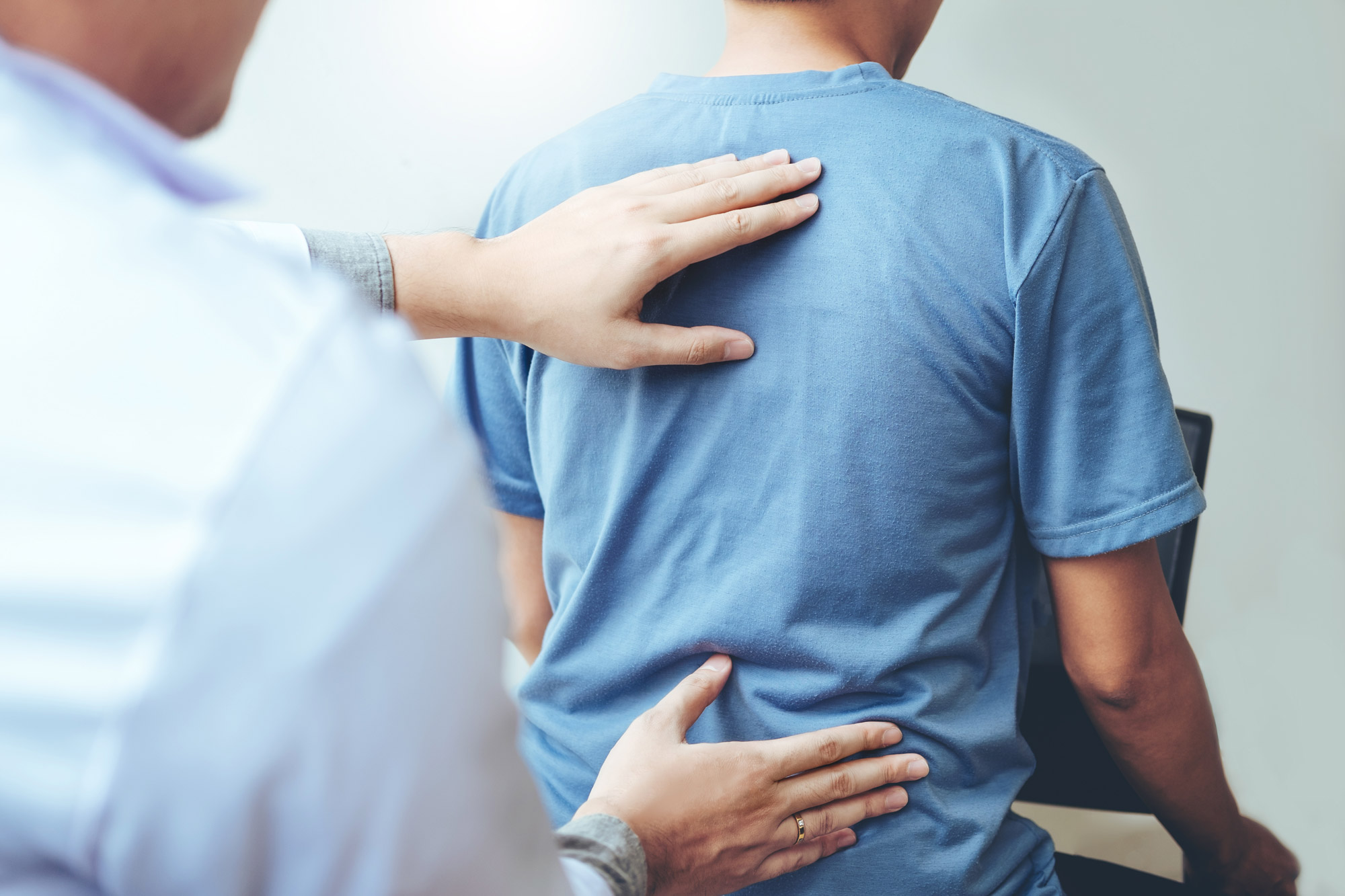 When it comes to healthcare, an ounce of prevention is truly worth a pound of cure. Unfortunately, many people today only focus on their health when they are sick or in pain. The Doctors at Wilbeck Chiropractic compassionately treat all patients who come to our clinic seeking relief from their pain and discomfort.
Even more importantly, we focus on prevention, we like to help our patients avoid health issues altogether, by assisting them with achieving wellness through healthy habits, lifestyle and regular chiropractic care. Chiropractic care not only helps patients avoid being sidelined by debilitating pain, but it also improves their health and immune system's ability to fight off sickness.  
Preventative Chiropractic Care Helps Your Body Stay Healthy
B.J. Palmer, a pioneer of chiropractic care, was famously quoted, "The preservation of health is easier than the cure for disease." This principle not only applies to preventative care, but it is also our philosophy at Wilbeck Chiropractic. We want to prevent disease and physical dysfunction in our patients before it becomes a problem.
At Wilbeck Chiropractic, we believe that your healthcare should start long before any sickness or injury symptoms manifest. When patients seek medical care after they experience signs and symptoms of pain or illness, they start their healing process at a considerable disadvantage. Extended downtime related to injuries can cost patients time away from work, school, and the recreational activities that they love. Not to mention, the potential for financial backlash from lost wages and added healthcare costs. One of the most common reasons people initially seek chiropractic treatment is back pain, which is also the leading workplace injury and number one cause for workers going on disability.
Wilbeck Chiropractic helps patients avoid pain and injury by providing them with regular preventative chiropractic care. Regardless of whether our patients visit our top-rated clinics for chronic pain, an acute crisis, or preventative care, our doctors take the time get to know each patient and carefully assess pain issues and other concerns. During a physical exam, our doctors search for any potential obstructed neural pathways that may be contributing to pain, discomfort, inhibited immune function, sleep disturbances, increased stress, and more. Our chiropractors treat these neural pathway obstructions by correcting the patient's spinal misalignment, helping to return the spine back to its proper position. By providing our patients with preventative chiropractic care, we eliminate interference along the spine's neural pathways, helping to prevent health issues altogether.
Health Benefits of Preventative Chiropractic Care
Our vision at Wilbeck Chiropractic is to serve our community in the greater Wichita, KS area by providing top-quality, natural, preventative healthcare solutions.
Many individuals only begin to seek out chiropractic care when they are suffering from an acute crisis or unbearable chronic pain. We want to help our patients avoid pain and suffering by providing regular chiropractic treatments to help prevent worsening conditions or reinjury.
Patients who receive regular preventative chiropractic treatments are significantly less likely to experience a debilitating injury. They also enjoy more active and productive lifestyles. Some of the other known benefits of preventative chiropractic care are the following:
Improved Immune System
Decreased Pain & Discomfort
Increased Mobility & Flexibility
Stress Relief
Improved Sleep Quality
Decreased Recovery Time
Improved Mental Health
Reduced Anxiety
Along with providing the best chiropractic care that the Wichita area has to offer, our staff can also provide patients with expert insights into today's best nutritional and holistic practices. With our preventative care plans, we help our patients live happier and healthier lives.
Schedule an Appointment Today
We can see you now…Call Wilbeck Chiropractic or schedule an appointment online below.
Take Advantage of Our $19 New Patient Special!
We are here to help you live your best life!
To improve your experience in our clinic, we encourage new patients to download and fill out our new patient intake form before arriving for their first appointment.
Northeast Clinic Location